Getting Organized:

In your home and homeschool
Are you wanting to change any of your curriculum? Has your school year had an element of fun with learning? You can branch out a little if you want to add some fun to your school day. Hands on learning is our favorite way to learn, and I use it for science and history as much as possible. If you are having fun with learning, you remember more. Anything we have ever studied using hands-on learning is something they will recall for years to come.

It's easy to start a unit study. Pick a topic. Choose some books and activities. If you need activity ideas, a quick Internet search can help you out. One year, I decided to study earth science with the boys to go along with a field trip to a large science center. We read about the layers of the earth, volcanoes, hurricanes, tsunamis, tornadoes, and more. We watched videos. We drew diagrams. Then, we went on our field trip. All of these activities were more fun than just reading about earth science. We erupted a volcano in the front yard using baking soda and vinegar. They will never forget the experience!

History can be just a engaging to study hands on because you can do so many re-enactments when you study history. We have made costumes, castles, written plays, and gone on field trips to experience history. It is not a dry and boring subject at all.

Talk to your children and pick something fun to study to add to your school. You might find that you enjoy learning this way alongside your children. I have!

Zone Mission: Declutter your Entryway
Weekly Home Blessings of the Day: Quick Dust and Vacuum
Menu Plan for Tuesday: Beef Stew with vegetables and a side salad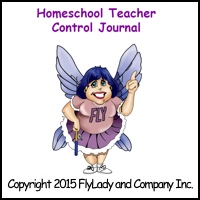 Set your timer for 15 minutes for the Home Assignment and 15 minutes for the School Assignment
Home:
Make Your Bed (Do this as soon as you get up.)
Get Dressed Down to Your Shoes
Swish and Swipe
Start Your Laundry
Decide on Dinner
Check Your Calendar
Start the Day off with a Shiny Sink. Don't leave the breakfast dishes sitting.
Clean out your refrigerator. Toss the science experiments.
Spend 15 minutes loving movement.
School: Consider a fun topic to study
 Afternoon Routine: 
Eat Lunch
Clear off One Hot Spot
Reboot the Laundry
Declutter for 15 Minutes (Be sure to have your children declutter, too.)
Drink Your Water
Write up a menu plan for the next 7 days. Check your pantry and freezer and make a grocery list. This habit will save you time and money. Try out some new recipes with the slow cooker. It will save you time once you start back to your school schedule.
Family Fun: Take your children for a walk.
Before Bed: (This starts right after dinner.) 
Check the Calendar for Tomorrow
Lay out Your Clothes for Tomorrow (Have your children lay their clothes out, too.)
Put things at the Launch Pad that you will need first thing in the morning
Shine Your Sink
Clean Off a Hot Spot
Go to Bed at Decent Hour