Getting Organized:

In your home and homeschool
How is your stress level today? Are you ready for the Holidays? I want you to take a deep breath. Write down the things that absolutely must be done before the weekend. Do them a little at a time. I do not want you to be stressed out. I have been working on purchasing presents and wrapping them a little at a time. This helps me a lot the week before Christmas.
Encourage your children to help you around the house this week, too. They should be eager to do anything that will help them pass the time.
If you are trying to do any big projects this week, try to scale them back. Remember that real life is not Pinterest perfect. What you see on social media is what people want you to see. Behind the scenes there is stress and tears.
If you have multiple places to visit this weekend, do your best to guard some time just for your family to be at home. It is okay for you and your husband to decide to make your own traditions.
Drink your water this week. Eat healthy. Get in daily movement. Get to bed at a reasonable hour every night. All of these help your body. 

Zone Mission: Declutter a dresser drawer
Weekly Home Blessings of the Day: Quick Dust and Vacuum
Menu Plan for Tuesday: Chicken Stir Fry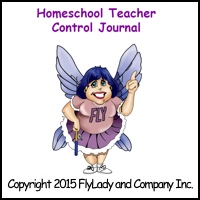 Set your timer for 15 minutes for the Home Assignment and 15 minutes for the School Assignment
Home:
Make Your Bed (Do this as soon as you get up.)
Get Dressed Down to Your Shoes
Swish and Swipe
Start Your Laundry
Decide on Dinner
Check Your Calendar
Start the Day off with a Shiny Sink. Don't leave the breakfast dishes sitting.
Clean out your refrigerator. Toss the science experiments.
Spend 15 minutes loving movement.
School: Find a fun Christmas printable for your children
 Afternoon Routine: 
Eat Lunch
Clear off One Hot Spot
Reboot the Laundry
Declutter for 15 Minutes (Be sure to have your children declutter, too.)
Drink Your Water
Write up a menu plan for the next 7 days. Check your pantry and freezer and make a grocery list. This habit will save you time and money. Try out some new recipes with the slow cooker. It will save you time once you start back to your school schedule.
Family Fun: Take your children for a walk.
Before Bed: (This starts right after dinner.) 
Check the Calendar for Tomorrow
Lay out Your Clothes for Tomorrow (Have your children lay their clothes out, too.)
Put things at the Launch Pad that you will need first thing in the morning
Shine Your Sink
Clean Off a Hot Spot
Go to Bed at Decent Hour