Getting Organized:

In your home and homeschool
The fall of the year makes me want to nest. I enjoy the cooler weather and the change of the leaves. It has been a warmer than usual fall for us, but I am still enjoying it. Today, let's sweep the front porch and do some fall decorating to usher in the new season. Pumpkins or mums look nice on a porch. If you live in a neighborhood, think of what you enjoy seeing and make your porch beautiful and welcoming. The front porch is one of the first things people see when they come to your house. Take a few minutes to sweep it and decorate it.
The new Habit of the Month with The FlyLady is Menu Planning. This is something that you either enjoy or avoid like the plague. I make a weekly menu plan, but I write it out in pencil. If something changes during the week, I can easily shuffle things around. I pick a main protein for each day of the week, and I serve a lot of salads as the side dish. Since I have growing boys, I also include some sort of starchy food (potatoes, rice, pasta, etc.). Having a menu plan helps me not have to think about what's for dinner each day. I just check the menu plan on the refrigerator. My family knows where to check to see what's on the menu plan, too.
Menu planning also saves me money. I make a grocery list based on what I need. I check my pantry and freezer each week before I make my shopping list. When I am grocery shopping, I am focused on the task at hand. I don't impulse buy very often in the grocery store.
If you have not planned menus, start with writing down what your family has for dinner each night for two weeks. Then sit down and plan the third week based on what worked and what didn't work. Consider cooking new dishes. We have studied the United States and cooked meals to represent all 50 states. We have done country studies and cooked cultural meals to represent the countries. Most countries have a "one pot wonder" meal that works well in a slow cooker. Have fun with meal planning!
Have a wonderful day!
Zone Mission: Detail dust the Living Room
Weekly Home Blessings of the Day: Quick Dust and Vacuum
Menu Plan for Tuesday: Roast beef, vegetables, and salad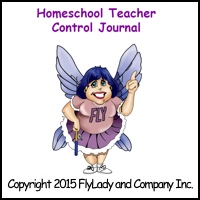 Set your timer for 15 minutes for the Home Assignment and 15 minutes for the School Assignment
Home:
Make Your Bed (Do this as soon as you get up.)
Get Dressed Down to Your Shoes
Swish and Swipe
Start Your Laundry
Decide on Dinner
Check Your Calendar
Start the Day off with a Shiny Sink. Don't leave the breakfast dishes sitting.
Clean out your refrigerator. Toss the science experiments.
Spend 15 minutes loving movement.
School: Have you voted yet? Check into early voting an take your children with you.
 Afternoon Routine: 
Eat Lunch
Clear off One Hot Spot
Reboot the Laundry
Declutter for 15 Minutes (Be sure to have your children declutter, too.)
Drink Your Water
Write up a menu plan for the next 7 days. Check your pantry and freezer and make a grocery list. This habit will save you time and money. Try out some new recipes with the slow cooker. It will save you time once you start back to your school schedule.
Family Fun: Take your children for a walk.
Before Bed: (This starts right after dinner.) 
Check the Calendar for Tomorrow
Lay out Your Clothes for Tomorrow (Have your children lay their clothes out, too.)
Put things at the Launch Pad that you will need first thing in the morning
Shine Your Sink
Clean Off a Hot Spot
Go to Bed at Decent Hour