Getting Organized:

In your home and homeschool
It's been a while since I did a "Day in the Life" type of post. Many have asked me over the years about my schedule, and since today was the first day of our homeschool for the year, I thought I would share it with you. My boys really do not enjoy me taking pictures and putting them on the Internet, and for safety, I will not put their pictures on here. Enjoy reading about our day.
6:00 am – I get up and have breakfast, coffee, and my morning quiet time.
7:00 am – Running and strength training
9:00 am – Get the boys up; take a shower while they do their morning routine.
10:00 am – House Blessings with the boys – Windows/Mirrors, Dusting,Trash, Dishes/Counters, Start Laundry
10:30 am – Start school
1:00 pm – Lunch
1:30 pm – Work time for me; boys had free time to play or read
2:00 pm – Computer work and reboot laundry
2:30 pm – Start dinner (Precooked meat; just mix and bake); Finish laundry
3:00 pm – Computer Work
4:30 pm – Dinner with the Family, and everyone works together for clean up.
5:00 pm – Meet with high school son to review his school work.
5:30 pm – Prep work for hosting a live game for work
6:00 pm – Live game hosting online for work
7:30 pm – Check emails and write blog post
8:00 pm – Family time and winding down for bed time
Zone Mission: Declutter the Entryway.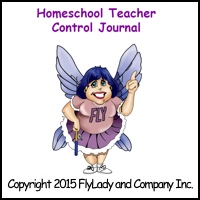 Set your timer for 15 minutes for the Home Assignment and 15 minutes for the School Assignment
Menu Plan for Tuesday: Spaghetti and Salad (Low Carb Chicken for Mom)
Home:
Make Your Bed (Do this as soon as you get up.)
Get Dressed Down to Your Shoes
Swish and Swipe
Start Your Laundry
Decide on Dinner
Check Your Calendar
Start the Day off with a Shiny Sink. Don't leave the breakfast dishes sitting.
Clean out your refrigerator. Toss the science experiments.
School: Work on your lesson plans..
 Afternoon Routine: 
Eat Lunch
Clear off One Hot Spot
Reboot the Laundry
Declutter for 15 Minutes (Be sure to have your children declutter, too.)
Drink Your Water
Write up a menu plan for the next 7 days. Check your pantry and freezer and make a grocery list. This habit will save you time and money. Try out some new recipes with the slow cooker. It will save you time once you start back to your school schedule.
Family Fun: Take your children for a walk.
Before Bed: (This starts right after dinner.) 
Check the Calendar for Tomorrow
Lay out Your Clothes for Tomorrow (Have your children lay their clothes out, too.)
Put things at the Launch Pad that you will need first thing in the morning
Shine Your Sink
Clean Off a Hot Spot
Go to Bed at Decent Hour