Getting Organized:

In your home and homeschool
This week we are going to declutter and detail clean in our living rooms for 15 minutes a day. We want to have a peaceful and loving home, and it is possible to achieve this by doing small projects daily. Two of the biggest tips I have for keeping the home clean and peaceful besides consistency is to get rid of clutter and to train everyone to pick up behind themselves daily. If you are the one picking up behind your children, you need to stop. Even young children can pick up behind themselves. It is not our duty or job to pick up their toys behind them. Teach them to only get a few things out at a time and put them away when they are finished playing. Here are your missions for the week:
Zone Missions for the week:
Monday – Detail dust the Living Room
Tuesday – Move furniture and detail vacuum
Wednesday – Go sofa diving
Thursday – Detail clean the entryway
Friday – Sweep front porch
Here are your Zone Missions for the month of June: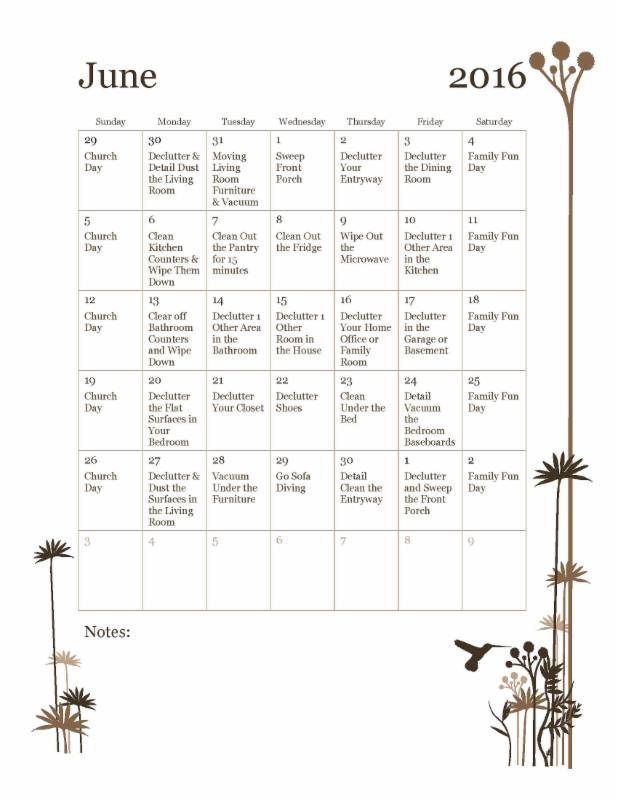 Daily Routines:
Home:
Make Your Bed (Do this as soon as you get up.)
Get Dressed Down to Your Shoes
Swish and Swipe
Start Your Laundry
Decide on Dinner
Check Your Calendar
Start the Day off with a Shiny Sink. Don't leave the breakfast dishes sitting.
School: Stop by the library and pick up some books to read over the next week.


Afternoon Routine:
Eat Lunch
Clear off One Hot Spot
Reboot the Laundry
Declutter for 15 Minutes (Be sure to have your children declutter, too.)
Drink Your Water
Errand day: Make your plan for grocery shopping and errands. Pack water bottles and snacks for everyone. Pack up your library books that need to be turned in.
Family Fun: Take a nature walk today.