Getting Organized:

In your home and homeschool
The best thing you can use in your home to tame the CHAOS (Can't Have Anyone Over Syndrome) is to use a timer. The timer is not to make you go as fast as possible, but it helps you manage your time and complete tasks. It also gives you freedom to take a 15-minute break after your tasks and routines. A timer can be a tool of freedom. Many times the tasks you avoid can be done in less than 15 minutes. If the task is larger than that, steps to complete the task can be broken down and completed in 15 minutes or less. A timer can help your children, too. Often, I will work in a Zone and set the timer, and I will also assign the children a similar task to work on at the same time. When the timer goes off, we celebrate our accomplishment. I use The FlyLady timer for most of our projects, but the timer on my phone works, too. I have used them both when I needed to hear the timer go off in one part of the house, and the boys were in a different part of the house on a mission. It's a tool I use more than once a day, and it has helped me manage my time more efficiently and given me freedom, too.
For our Zone Mission today, we are in our Master Bedroom (children work in their rooms), and we are going to detail dust in our bedrooms. Set the timer, and dust the window ledges, blinds, baseboards, ceiling fan, flat surfaces, etc. If you have too much stuff on your flat surfaces, you need to have a decluttering session first. You can detail dust your bedroom very quickly if you have decluttered the flat surfaces.
Holiday Mission: Make your Christmas desserts today. Watch a Christmas movie as a family. Make memories!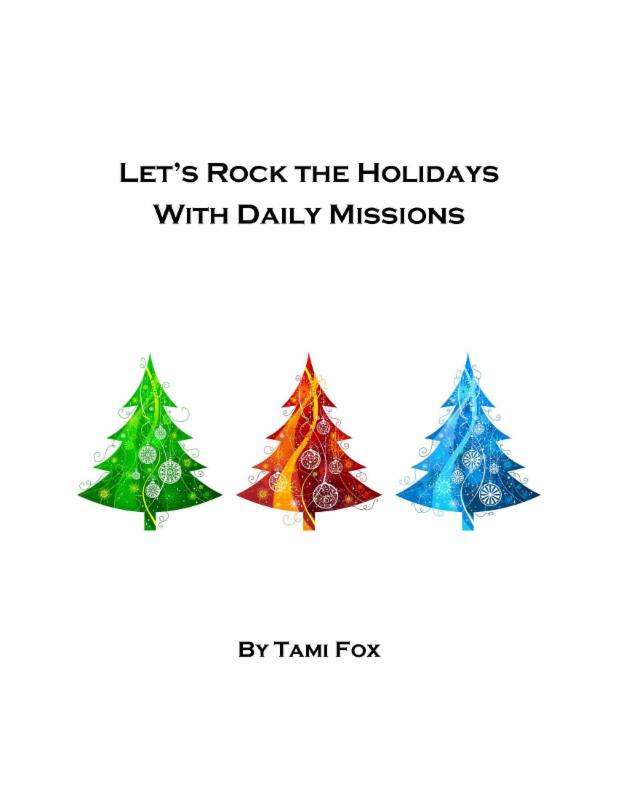 If you need more help with organizing your home and homeschool, you can download  The FlyLady's Homeschool Teacher and Homeschool Student Control Journals for free.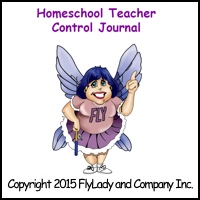 Set your timer for 15 minutes for the Home Assignment and 15 minutes for the School Assignment
Home:
Make Your Bed (Do this as soon as you get up.)
Get Dressed Down to Your Shoes
Swish and Swipe
Start Your Laundry
Decide on Dinner
Check Your Calendar
Start the Day off with a Shiny Sink. Don't leave the breakfast dishes sitting.
Clean out your refrigerator. Toss the science experiments.
School:
Are you taking time to enjoy the fall weather as a part of your school day? Take some books outside and enjoy doing some school work outside today.
 Afternoon Routine: 
Eat Lunch
Clear off One Hot Spot
Reboot the Laundry
Declutter for 15 Minutes (Be sure to have your children declutter, too.)
Drink Your Water
Write up a menu plan for the next 7 days. Check your pantry and freezer and make a grocery list. This habit will save you time and money. Try out some new recipes with the slow cooker. It will save you time once you start back to your school schedule.
Family Fun: Take your children for a walk.
Before Bed: (This starts right after dinner.) 
Check the Calendar for Tomorrow
Lay out Your Clothes for Tomorrow (Have your children lay their clothes out, too.)
Put things at the Launch Pad that you will need first thing in the morning
Shine Your Sink
Clean Off a Hot Spot
Go to Bed at Decent Hour