Getting Organized:
In your home and homeschool
Do you use your timer regularly to keep you from spending too much time on a project? Before I used The FlyLady system, I would do projects and spend hours on them. I would finish the project tired and burned out. I would let things pile up before tackling them again. Then I would find myself in the same boat of having a large project to clean or declutter. It was a vicious cycle. By using my timer and setting it for 15 minutes at a a time, I work on a project and switch to something else or take a 15 minute break. Not all projects can be completed in 15 minutes, but you can break down the steps of the project and just work on certain steps for 15 minutes. This has been a much better way for me to handle decluttering or switching out closets for the different seasons or even Christmas decorating. Using The FlyLady's Weekly Home Blessings and Zone Missions, I do not have to do big cleaning projects. No more spring cleaning for me! I have also found that I am not crisis cleaning this week before a family Christmas party in our home this weekend. I am able to do my Weekly Home Blessings, Zone Missions, and cleaned out my refrigerator to prepare for the party. I did a sign up sheet for items for the family meal, so I am not responsible for cooking everything. It has been a wonderful week with no stress for me. This is what I want for you, too. I post these daily notes and missions to help you find peace like I have found peace.
Holiday Mission: Thursday
Add items to your shopping list for your table service for holiday meals next week.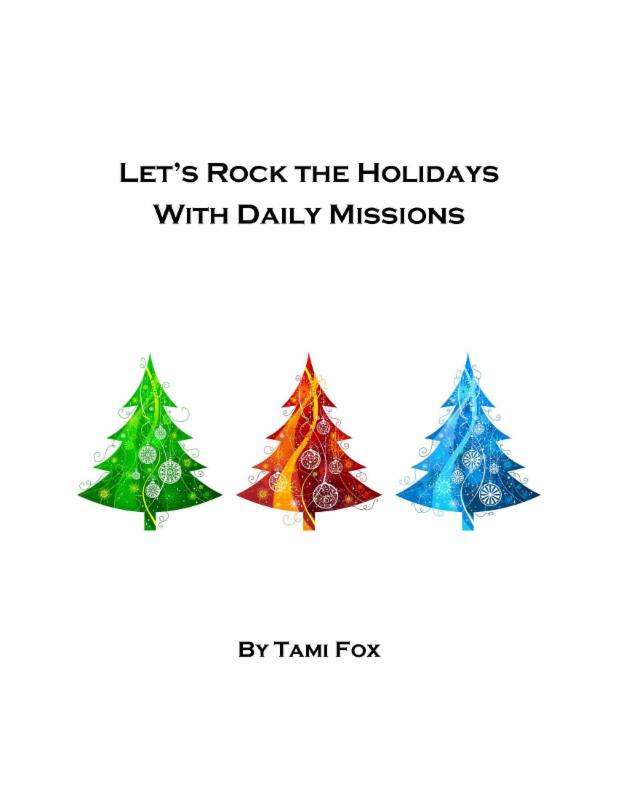 Zone Focus: Any Room in the House – Do a 15-minute Room Rescue.
Routines:
Home:
Make Your Bed (Do this as soon as you get up.)
Get Dressed Down to Your Shoes
Swish and Swipe
Start Your Laundry
Decide on Dinner
Check Your Calendar
Start the Day off with a Shiny Sink. Don't leave the breakfast dishes sitting.
School:
Have you done some hands on learning with your children this week? Plan something for tomorrow! Make tomorrow a Fun Friday for school!
 Afternoon Routine:
Eat Lunch
Clear off One Hot Spot
Reboot the Laundry
Declutter for 15 Minutes (Be sure to have your children declutter, too.)
Drink Your Water
Before Bed: (This starts right after dinner.)
Check the Calendar for Tomorrow
Lay out Your Clothes for Tomorrow (Have your children lay their clothes out, too.)
Put things at your launch pad
Shine Your Sink
Clean Off a Hot Spot
Go to Bed at Decent Hour