Getting Organized:
In your home and homeschool
Do you have problems with attitudes in your home? I am not referring to good attitudes, but I am asking about the other kind of attitude. Over the years, I have been asked if I have problems with my children having a bad attitude about school or helping around the house or picking up behind themselves. I always have the same answer. I really have not experienced bad attitudes from my children when they were young or when they were teenagers. I think a lot of it has to do with my methods of teaching and rewarding good attitudes, and I do tell them that I will take privileges if they have a bad attitude. For young children, simply taking away a special toy is a good motivator. For teenagers, taking away cell phones or driving privileges is a good motivator. But really I think the positive reinforcement I have given them over the years has played a big part in their attitude and helpfulness to me. I do things with them that they enjoy to reward them for doing their schoolwork cheerfully and picking up behind themselves. We work as a team to take care of the house, so the team is rewarded with play time after work. I think I have sown seeds of love and trust in them, and it has been joyful to see some of the fruits of that in my older children. So the next time you feel frustrated with a bad attitude, try to find a way to turn it around in a positive way.
Holiday Mission: Thursday
Today's Holiday Mission goes along with what I wrote above. Take time to read a Christmas book with your children. If you have the supplies, make some hot chocolate. Relax and enjoy your family today!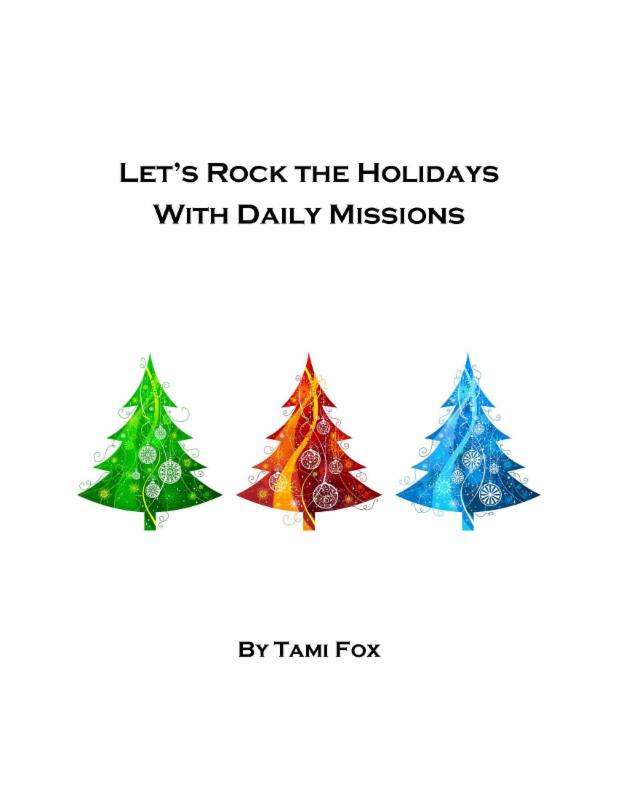 Zone Focus: Kitchen – Do a 15-minute Room Rescue. If your kitchen is clutter free, then pick another room. But I have a feeling that you can easily spend 15 minutes decluttering in the kitchen. I know that the kitchen is my biggest offender of Hot Spots.
Routines:
Home:
Make Your Bed (Do this as soon as you get up.)
Get Dressed Down to Your Shoes
Swish and Swipe
Start Your Laundry
Decide on Dinner
Check Your Calendar
Start the Day off with a Shiny Sink. Don't leave the breakfast dishes sitting.
School:
Have you done some hands on learning with your children this week? Plan something for tomorrow! Make tomorrow a Fun Friday for school!
 Afternoon Routine:
Eat Lunch
Clear off One Hot Spot
Reboot the Laundry
Declutter for 15 Minutes (Be sure to have your children declutter, too.)
Drink Your Water
Before Bed: (This starts right after dinner.)
Check the Calendar for Tomorrow
Lay out Your Clothes for Tomorrow (Have your children lay their clothes out, too.)
Put things at your launch pad
Shine Your Sink
Clean Off a Hot Spot
Go to Bed at Decent Hour