Getting Organized:
In your home and homeschool
How are you doing with maintaining your house while getting ready for the Holidays and doing school? One thing that I have done over the years is to purposefully schedule a lighter school schedule in December. I do this by starting school early in August. I also pick fun learning activities that go along with Christmas. We have done community service projects in December. It can be done any way you want to do it. One year my grandfather got sick and passed away between Thanksgiving and Christmas. That year, we took a 6 week break from school. It worked out with our schedule because I had started early, and we took the time we needed in the spring to finish the year. It was a hard year, but we did not lose any ground academically. Don't stress yourself with an unrealistic schedule. Give yourself and your family mercy and grace. Find the peace of the Christmas season.
Holiday Mission: Thursday
Clear off the flat surfaces in your dining room, detail dust, and decorate. Pull out your Christmas china and table cloth if you have them. I have a very inexpensive set that we have used for years. It makes us happy to use them from year to year.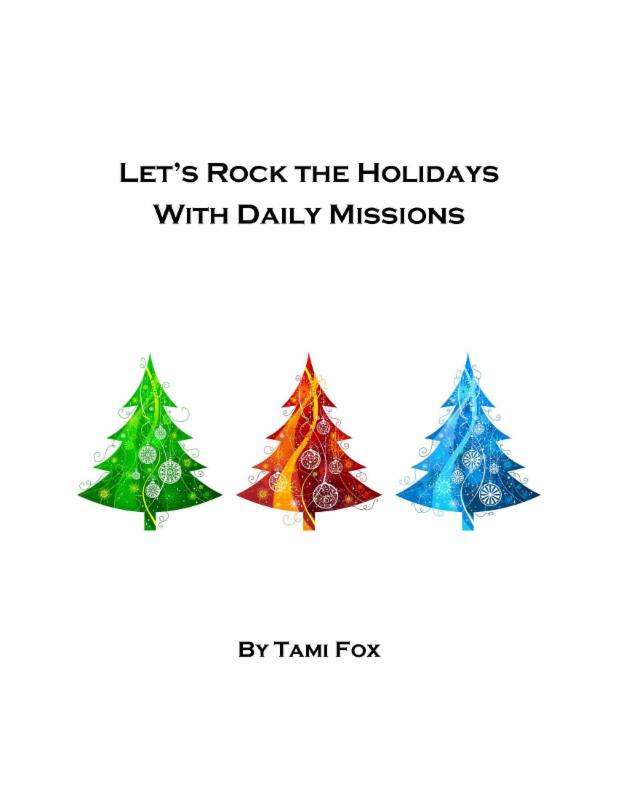 Routines:
Home:
Make Your Bed (Do this as soon as you get up.)
Get Dressed Down to Your Shoes
Swish and Swipe
Start Your Laundry
Decide on Dinner
Check Your Calendar
Start the Day off with a Shiny Sink. Don't leave the breakfast dishes sitting.
School:
Have you done some hands on learning with your children this week? Plan something for tomorrow! Make tomorrow a Fun Friday for school!
 Afternoon Routine:
Eat Lunch
Clear off One Hot Spot
Reboot the Laundry
Declutter for 15 Minutes (Be sure to have your children declutter, too.)
Drink Your Water
Before Bed: (This starts right after dinner.)
Check the Calendar for Tomorrow
Lay out Your Clothes for Tomorrow (Have your children lay their clothes out, too.)
Put things at your launch pad
Shine Your Sink
Clean Off a Hot Spot
Go to Bed at Decent Hour