Getting Organized:

In your home and homeschool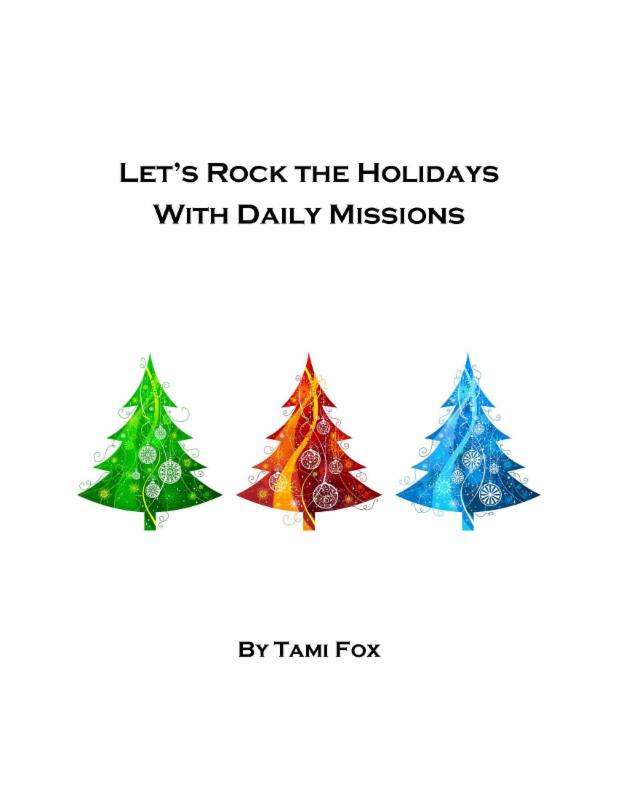 Let's have a Momentous Monday and enjoy the moments with our families. Sometimes we get so caught up with our To Do Lists, calendars, appointments, doing school, taking care of our homes, and doing for others that we forget to take time to enjoy the moment with our family. Often we can be in the same room with them, but we are not engaged in what is going on with our family. In our technology-driven world, we get caught up in other things. So today I want you to sit down with your family and enjoy the moment with them. You can talk, play, listen to music, sing, dance, laugh, and connect with one another. As the Holidays get closer, be mindful of your pace and the pace you set for you family. Be sure to include times where you are purposeful about being in the moment with them.
In case you have not downloaded it, here is the link to my Holiday e-book. You are not behind. Just start where you are.
It has helpful pages for you to do your menu planning, grocery lists, gift lists, and a daily calendar for November, December, and January. I will also put the daily tips in my newsletter and on the blog. The e-book will just help you see the whole picture and give you forms to use.
Holiday Mission – Monday – Put out fall towels and a fall candle in your main bathroom. Work on a craft project with your children. I have seen so many cute ideas on Pinterest.
Now let's move on to our daily missions this week:
This week we are in Zone 3 – Main Bathroom and One Extra Room.
Monday – Deep clean the tub and shower
Tuesday – Declutter your bathroom counter and drawers
Wednesday – Wipe down your fixtures and baseboards in your main bathroom
Thursday – 15-minute room rescue in the room of your choice
Friday – 15-minute room rescue in the room of your choice
~~~~~~~~~~~~~~
Home:
Make Your Bed (Do this as soon as you get up.)
Get Dressed Down to Your Shoes
Swish and Swipe
Start Your Laundry
Decide on Dinner
Check Your Calendar
Start the Day off with a Shiny Sink. Don't leave the breakfast dishes sitting.
Weekly Home Blessing Hour:
Spread these out over the course of the week. Put a note on each day of the week with one or two of these per day.
7 Parts of the Weekly Home Blessing Hour from The FlyLady:
Quick Dust
Sweep/Mop
Purge Magazines or Paper Clutter
Change Bedding
Empty Trash
Clean Windows/Mirrors
Vacuum
 School:
Do you have some hands-on activities planned for the week? Look for a Thanksgiving Unit Study to work on this month.
 Afternoon Routine:
Eat Lunch
Clear off One Hot Spot
Reboot the Laundry
Declutter for 15 Minutes (Be sure to have your children declutter, too.)
Drink Your Water
Family Fun: Have some outdoor time with your children today. Play. Do some nature journaling. The point is to add some movement to your day.
Before Bed: (This starts right after dinner.) 
Check the Calendar for Tomorrow
Lay out Your Clothes for Tomorrow (Have your children lay their clothes out, too.)
Lay anything out that you will need first thing in the morning
Shine Your Sink
Clean Off a Hot Spot
Go to Bed at Decent Hour